SNAGA designs value engineered earthing systems that manage elecrical faults, which comply all relevent requirements. We are the prominent manufacturers, supplier and exporter of Earthing Electrodes. We Manufacture supply and install Earthing Electrodes Copper Bonded Rod, Pre Welded Copper Bonded Rod, Chemical Earthing Electrode, GI Earthing Pipe and Cast Iron Earthing.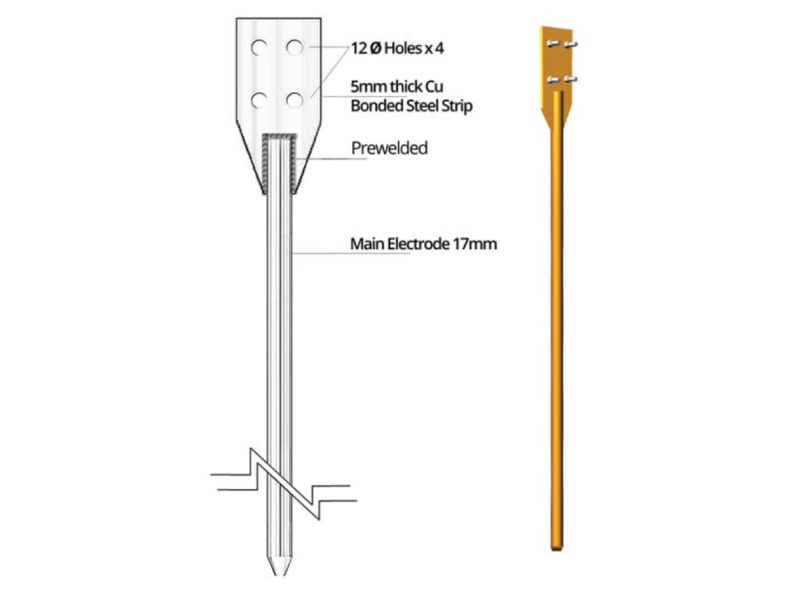 Pre Welded Copper Bonded Rod
Maintenance Free Chemical earthing electrode made of 17mm dia steel high tensile EN-8DGrade Rod With Copper bonding of minimum of 60microns having pre welded copper bonded connection at top and M17 threaded at bottom for coupler attachments the length of the rod shall be 3 meter long. The terminals shall have 4 holes of 12mm for connection of stip/cable etc.
Copper Bonded Rod
Electrogrip Copper Bonded Grounding Rods help in dissipating the fault current to help your assets being damaged from hazards of the same. These rods are manufactured according to the UL standards which is internationally accepted. Snaga Enterprises is a pioneer in manufacturing copper clad steel grounding rods witha remarkable productin capacity.
The Copper layer in these rods is extremely helpful in extreme soil conditions such as high salt or moisture content. where the copper provides high corrosion resistance and exceptionally long life to the steel rods.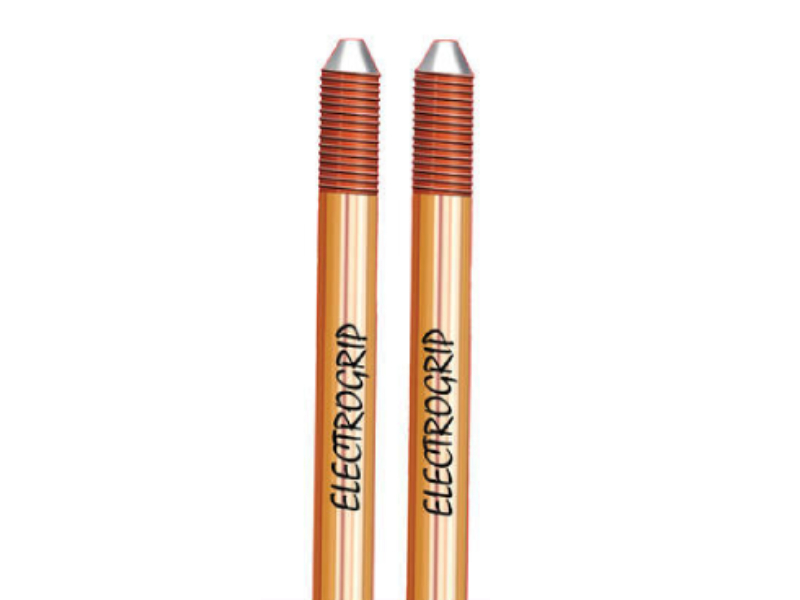 Pipe in Pipe Earthing
These electrodes are used for the purpose of protection against overload and short circuit. For the benefits of our respected clients, these products are fully tested by our quality detectors to ensure quality.we are the largest manufacturer and distributor of Pipe in Pipe earthing Electrodes in chennai. The pipe diameter 50mm and consist of 2meter long with 25kgs of BFC.The length of GI earthing electrode can be 2 meters or 3 meters and there are a lot of options for diameter of the electrode such as 40mm, 50mm 60mm, 80mm, 100mm and 110mm. As it is a galvanized iron rod there is a zinc coating of up to 100 microns as per your requirements and also the coating slows down the corrosion process and can work properly for around 6-7 years. The structure consists of two GI pipes and a plate and the gap is filled with a special kind of Backfill Compound.
Chemical Earthing Electrode
We are identified as one of the leading names in the market engaged in providing a wide range of Chemical Earthing Electrode to the clients. The products offered by us are manufactured keeping in minds the industry laid standards. Also, these offered range are used to establish light grounding in various buildings and construction areas.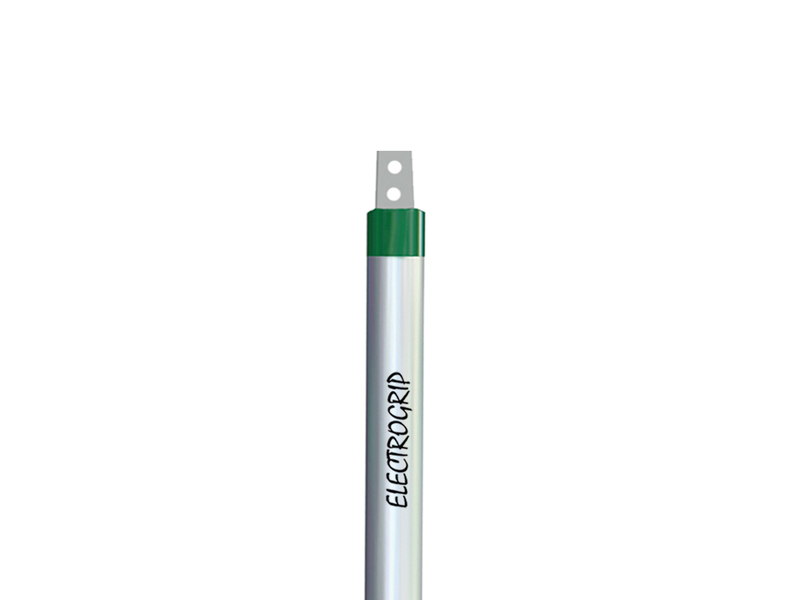 Cast Iron Earthing
Quality range of cast iron is used to develop an extensive array of Cast Iron Earthing Pipes. These products are suitable for various industrial applications and thus, are available in various sizes and shapes. The offered products are finely coated using various materials; thereby we are offering a quality tested range. Our products are available in the market at industry leading prices that can also be customized to meet the specific requirements of clients.
Features of Our Earthing Electrodes
Installation of Electrogrip Earthing Electrode